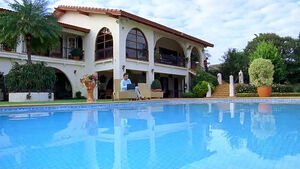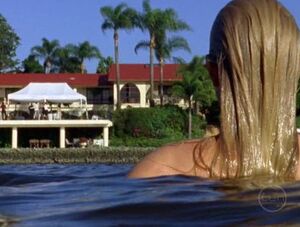 Zane's house is where Zane Bennett, Harrison Bennett, and Candy live. They also have a housekeeper working there. The house looks to have a Spanish-style, which is very common in the Central America's islands.
It is big two storied building with a big swimming pool in the backyard.
Some scenes have taken place in Zane's House. For example:
Harrison told Zane to focus more on his studies and less on girls.
Zane's father tried to seal the deal of Mako Island development with George Chan.
Rikki wore a dress the first time in the show.
Gallery
Ad blocker interference detected!
Wikia is a free-to-use site that makes money from advertising. We have a modified experience for viewers using ad blockers

Wikia is not accessible if you've made further modifications. Remove the custom ad blocker rule(s) and the page will load as expected.