The Chadwick Family is Rikki's family, but they are not very close but do love each other.

Terry Chadwick is Rikki's father. His profession is unknown, but he does mechanics with his motorcycle.


Rikki Chadwick is one of the main protagonists of the series. She is a 16 year old rebel schoolgirl who became a mermaid.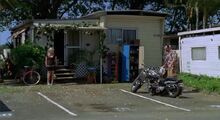 The Chadwick house is Rikki's Home.
Ad blocker interference detected!
Wikia is a free-to-use site that makes money from advertising. We have a modified experience for viewers using ad blockers

Wikia is not accessible if you've made further modifications. Remove the custom ad blocker rule(s) and the page will load as expected.