If You Could Stay

Performed by:

Album:

Released:

November 6, 2009 (Episode) February 17, 2011 (Studio)

Episode:

Genre(s):

Pop

Length:

3:02

Previously on the show:

Next on the show:
If You Could Stay is a song featured in the episode "Revealed". This song was performed by Indiana Evans as Isabella Hartley and the band. It was written by Jason Bond and Pete Dacy in real life, and presumably by Nate and/or Bella in the show. This song is featured on the H2O: Just Add Water 2011 soundtrack, being the fifth song on the soundtrack.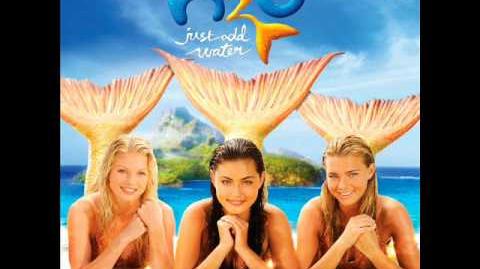 Lyrics
Soundtrack Version
And I've been thinking over
All the things that you been saying to me
No reason or answers
Do I deceive myself when I'm making out to be?

I thought I'm the girl with everything
If only you could stay
Only you could stay around a while for me
Thought I had it all and anything
I wanted you to really matter

And I found myself searching
Through the days and all that you meant to me
I'm playing with fire
Will I burn inside when your passion lights to me?

I thought I'm the girl with everything
If only you could stay
Only you could stay around a while for me
Thought I had it all and anything
I wanted you to really matter

When all is said and done for me
There is no other one for me
Cause every time you speak
I feel my eyes drifting all around you

When all is said and done for me
There is no other one for me
Cause every time you speak
I feel my eyes drifting all around you
Episode Version (First Time)
And I've been thinking over
All the things that you been saying to me
No reason or answers
Do I deceive myself when I'm making out to be?

I thought I'm the girl with everything
If only you could stay
Only you could stay around a while for me
Thought I had it all and anything
I wanted you to really matter
Episode Version (Second Time)
And I've been thinking over
...that you been saying to me
No reason or answers
Do I deceive myself when I'm making out to be?

I thought I'm the girl with everything
If only you could stay
Only you could stay around a while for me
Thought I had it all and anything
I wanted you to really matter-

(Bella is running off stage)