I Don't Mind

Performed by:

Album:

Released:

November 4, 2009 (Episode) February 17, 2011 (Studio)

Episode:

Genre(s):

Pop

Length:

2:46

Previously on the show:

Next on the show:
I Don't Mind is a song featured in the episodes "Kidnapped", "Too Close for Comfort" and "A Date With Destiny". This song was performed by Indiana Evans as Isabella Hartley and the band. It was written by Jason Bond and Pete Dacy in real life, and presumably by Nate and/or Bella in the show. This song is featured on the H2O: Just Add Water 2011 soundtrack, being the sixth song on the soundtrack.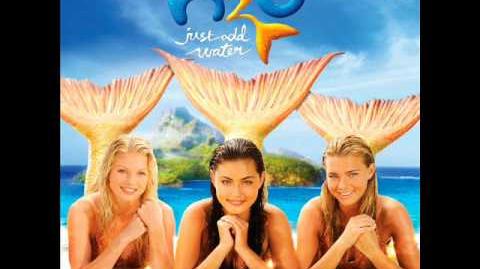 Lyrics
Soundtrack Version
Sing me some songs like you wrote while I slept
Tear up the photographs of me that you kept
I will never give up hope of your return
That I will ever learn

I can always have you 'round this true love and
I can never hold you down this pure love
And I would go around
Telling everyone that you were mine
But I don't mind
I don't mind

Drive me downtown to find out who I am
Follow the tread now to where it began
I am hungry for you
I'm restless for this time again

I can always have you 'round this true love and
I can never hold you down this pure love
And I would go around
Telling everyone that you were mine
But I don't mind
I don't mind

So here I stand my feet are firmly rooted to the ground
I'm still waiting for the moment that you turn around
Oh, turn around
Won't you turn around
And stay

I can always have you 'round this true love and
I can never hold you down this pure love
And I would go around
Telling everyone that you were mine
But I don't mind
I don't mind
"Kidnapped" Episode Acoustic Version
Sing me some songs like you wrote while I slept
Tear up the photographs of me that you kept
I will never give up hope of your return
But I will ever learn

I can always have you 'round this true love and
I can never hold you down this pure love
And I would go around
Telling everyone that you were mine
But I don't mind
I don't mind
"Too Close for Comfort" Episode Version
...I can never hold you down this pure love
And I would go around
Telling everyone that you were mine
But I don't mind
I don't mind

(Longer Outro)
"A Date With Destiny" Episode Version
I can always have you 'round this true love and
I can never hold you down this pure love
And I would go around
Telling everyone that you were mine
But I don't mind
I don't mind