H2O: Just Add Water
Soundtrack album by Indiana Evans

Released

February 17, 2011 (2011-02-17) (iTunes)
March 18, 2011 (2011-03) (World)

Recorded
2010-2011
Genre

Pop, rock
Dance-pop soundtrack

Length
37:31
H2O: Just Add Water is the television soundtrack for season three of the children's television show of the same name. It is sung by actress Indiana Evans and features twelve tracks. A German CD from ZDF called "Die Musik zur Serie" does the same soundtrack.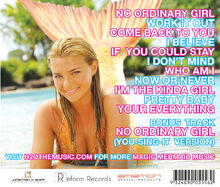 Ad blocker interference detected!
Wikia is a free-to-use site that makes money from advertising. We have a modified experience for viewers using ad blockers

Wikia is not accessible if you've made further modifications. Remove the custom ad blocker rule(s) and the page will load as expected.