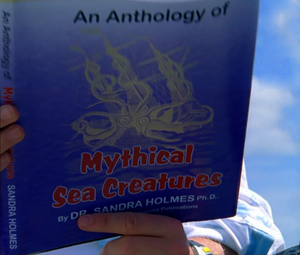 An Anthology of Mythical Sea Creatures is a fictional book in H2O universe.
When Lewis found out that his three friends were mermaids, he started to do research on those mythical creatures. His first book about it was An Anthology of Mythical Sea Creatures written by Dr. Sandra Holmes Ph.D. Lewis read it everywhere, even when out on the sea, fishing, while Emma was swimming nearby, asking her questions when needed.
See Also
Gallery
Ad blocker interference detected!
Wikia is a free-to-use site that makes money from advertising. We have a modified experience for viewers using ad blockers

Wikia is not accessible if you've made further modifications. Remove the custom ad blocker rule(s) and the page will load as expected.